Laptops For Sale : Seattle Laptop's inventory changes hourly and we frequently list specials on this page!
Sale : At this time we are having a Laptop Sale! All laptops over $300 are $20 off! Many specific models are also discounted even more from day to day. Seattle Laptop accepts trade-ins too.
Please stop by the store at 76th and Aurora to view our entire selection, or call any time during normal business hours for more information.
Current Inventory
We are constantly updating pictures of our current inventory. If you are looking for a specific laptop, or laptops in a price range don't hesitate to call when we are open. 206-784-4215
Listed Below Used Laptop Inventory --- 05-10-2011 ---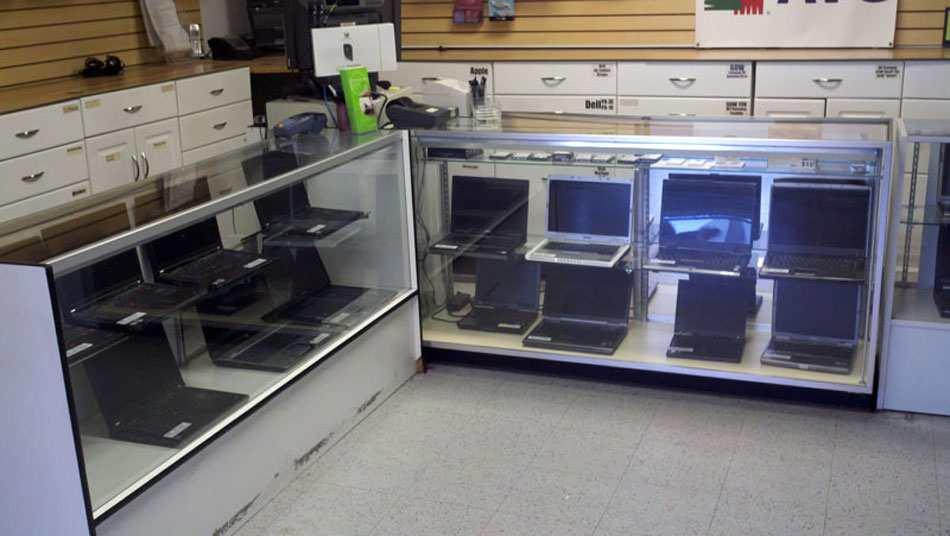 Laptops Coming Soon: Date --- 01-10-2011 --- We have a few Dells and IBM's we are getting ready for sale. They are wireless G, come with a warranty, and will be sold for $189 and up. Call for details. They probably won't be listed here. Lenovo Laptops Below: Date --- 01-06-2011 --- We have in stock a large selection of Lenovo T400 laptops with extended life batteries, and extended warranties from the manufacturer. If you are looking for a business class laptop that is durable, there is nothing better than a T-Series laptop from Lenovo! We also have a Core i5 T410 with Windows 7 Business loaded with a factory warranty until 2013 for $939 (even less including daily specials and discounts). We will be updating this page every few hours so please bookmark it.

Listed Below Used Laptop Inventory --- 01-13-2011 ---
Below are some older laptop inventory pictures.

All of these machines have been sold, but we normally have a large selection at all times.