Seattle Laptop, The Laptop Experts! Over 50,000 Laptops Serviced!
Laptop Repair - Cracked Screen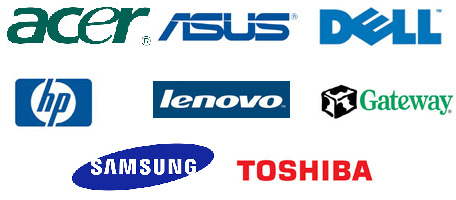 Cracked Laptop Screen Repair : Accidents happen. If you broke your laptop's screen, and need someone to replace it, please bring it in to Seattle Laptop. We carry hundreds of screens in stock, and can offer great prices on new screens, and also have grade "B" screens available. Grade "B" screens are new, or used screens that may have a scratch, or some other type of defect, and cost less than new screens. Sometimes, depending on the screen, a lot less. If a customer needs a screen, and can't afford a brand new one, we may have a used, or grade "B" screen we can install for less. All screens come with at least a 30 day warranty.
Seattle Laptop Inc. 7525 Aurora Ave N. Seattle WA 98103.
Call 206-784-4215
We are open:
11 - 4 Tuesday - Sat
Closed - Sunday - Monday