Seattle Laptop, The Laptop Experts!
Over 50,000 Laptops Serviced!
New Laptops For Sale - Lenovo B50-45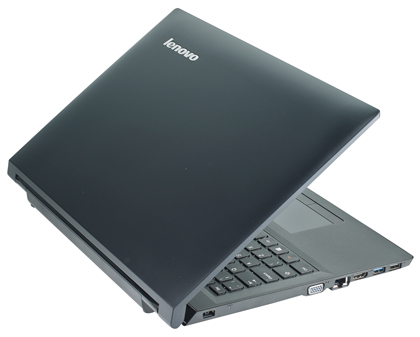 Lenovo B50-45 New in Box: Seattle Laptop has in stock on dozen Lenovo B50-45 laptops. They come with Windows 7 Pro, and recovery cd's for Windows 8.1 if you would like to install it. These laptops are sealed in the box, and have a 1 year manufacturer's warranty.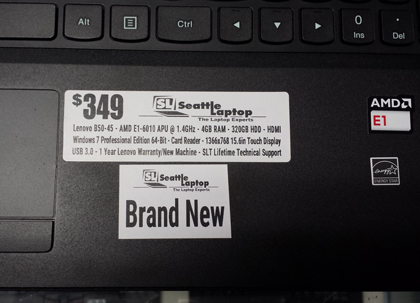 Lenovo B50-45 Specs
Specs :
The Lenovo B50-45 comes with a new AMD E1-6010 APU. It comes loaded with 4 gb of ram, and a 320 gb hard drive. It has HDMI out, and USB 3.0. The laptop is preloaded with Windows 7 Pro 64, and has a set of Windows 8.1 recovery cd's for users who want to run Windows 8.
More About Lenovo B50-45
Seattle Laptop Inc. 7525 Aurora Ave N. Seattle WA 98103.
Call 206-784-4215
We are open:
11 - 4 Tuesday - Sat
Closed - Sunday - Monday