Seattle Laptop, The Laptop Experts! Over 50,000 Laptops Serviced!
Seattle Laptop - Laptop Video Card Repair
We Repair Failed Or Defective Laptop Video Cards: One of the most common problems we are now seeing is failure of a laptops video card. Many laptop video cards are failing because of heat and stress, and inadequate cooling. Other reasons such as lint, and lack of air circulation can cause problems too.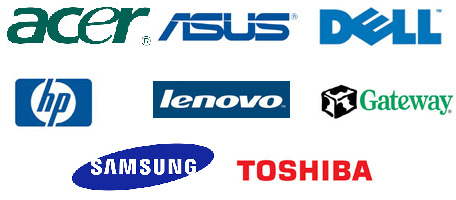 If your laptop's lights come on when you attempt to turn it on, but nothing comes up on the screen there is a good chance your laptop has a failing video card. Please bring your laptop by our store at 76th and Aurora so we can check it out.
There is no charge for our free laptop consulting service when your bring your laptop in. We would like to view the laptop and check for other possible problems, such as possible hinge and video cable problems before recommending repairs, and giving estimates or price quotes.
Seattle Laptop Inc. 7525 Aurora Ave N. Seattle WA 98103.
Call 206-784-4215
We are open:
11 - 4 Tuesday - Sat
Closed - Sunday - Monday